TerriBite™ stores all information transparently to you and the client. Clients can grow with your organization at ease knowing they have strong, quality marketers representing their brand in the field.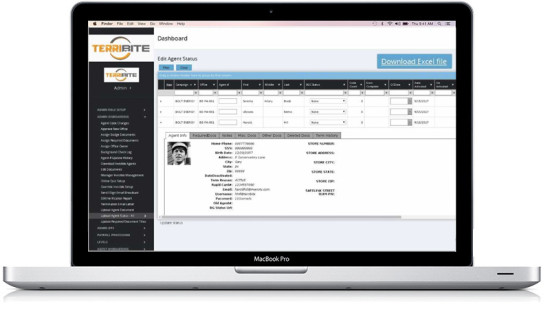 Terribite E-Sign
The TerriBite™ E-sign module is the fast, easy way to transmit all documents from your agents so they can get started right away. No paperwork. No delays. TerriBite™ E-sign is programmed to work with any mobile device that has a camera and Internet capabilities so agents can get started from anywhere.
With TerriBite™ E-sign, users can:
Take and upload photos
Upload state IDs, tests, tax forms and any pertinent information your organization requires
Securely execute and sign agreements
Receive e-mail confirmations and status updates regarding the process
More!